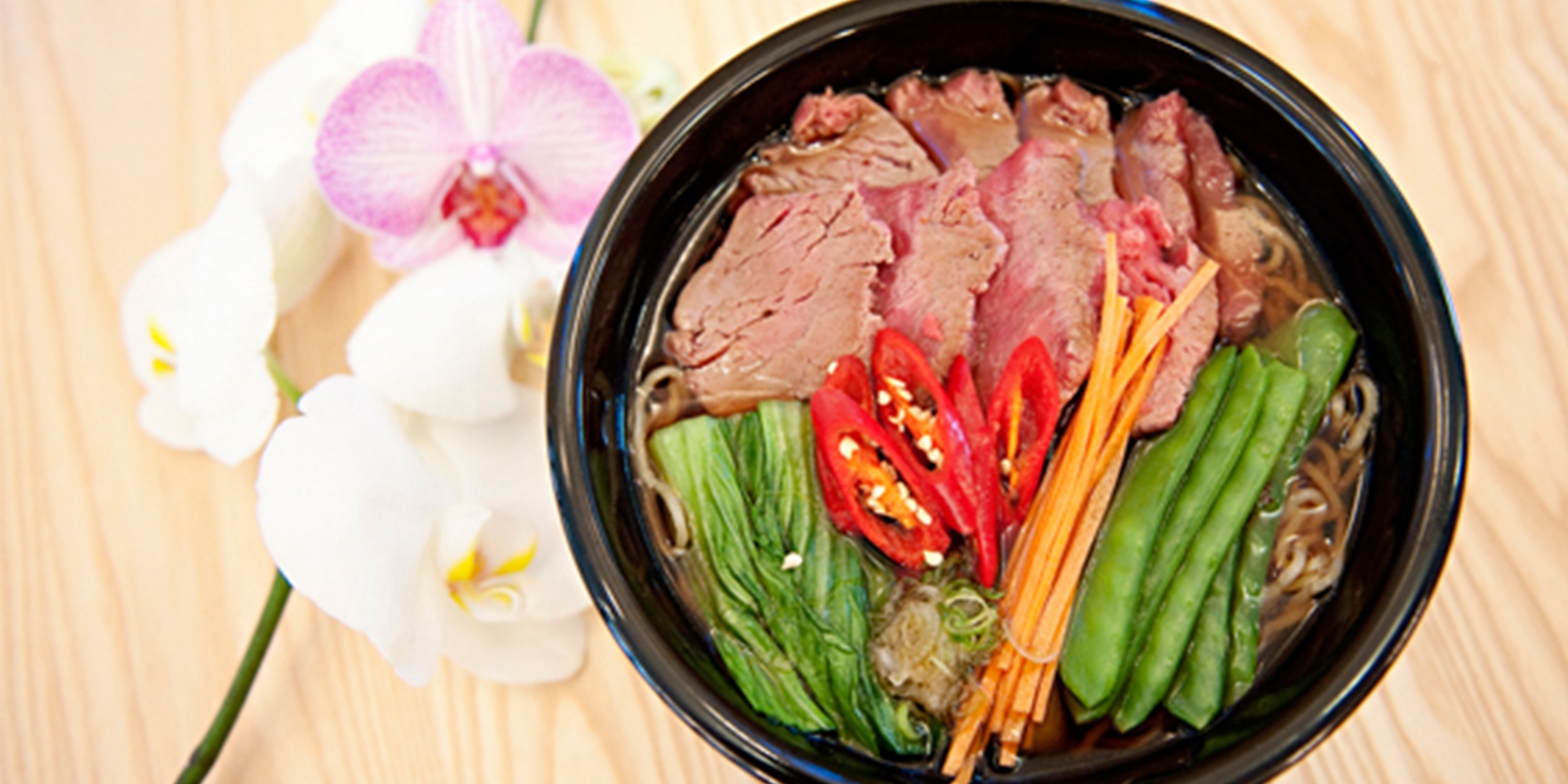 Sapporo Teppanyaki is the perfect place to visit for lunch, whether you simply fancy something light or are just swinging by on your lunch hour.
From just £5 per person, you can get soup and noodles, a freshly made salad or belly busting bento box, offering you a great selection from our menu and one of the best lunch deals around. That's lunch sorted!
Noodle Soup – £5
Chilli Beef Ramen Noodle – A spicy soup of finely sliced grilled beef fillet, fresh chillies, coriander, spring onions and noodles
Chicken Tom Yum – Chicken, fresh chillies, lemongrass, galangal, lime leaves, coriander and noodles
Vegetarian Udon (v) – Mixed vegetables in a miso stock soup with Udon noodles
Salads – £8
Prawn and Avocado Salad – Mixed crunchy salad with crispy prawn tempura, avocado and jalapeno dressing
Veggie Poke Salad – Tofu, edamame beans, wakame seaweed, avocado, spring onions and Japanese sweet vinaigrette with sesame oil
Chicken and Mango Salad – Grilled chicken and finely sliced mango with a crisp salad and vinaigrette
Bento Box – £10
Katsu Chicken – Katsu chicken curry accompanied by miso soup, Japanese pickles and California rolls (4pc)
Salmon Bento Box – Salmon teriyaki served miso soup, steamed rice, stir fry vegetables, Japanese pickles and California rolls (4pc)
Vegetarian – Vegetable yakisoba, miso soup, cucumber maki (4pc), vegetarian spring roll, Japanese pickles and wakami seaweed salad
Enjoy a bottomless soft drink for just £2.50 (Coca Cola, Diet Coca Cola,
Lemonade or Fresh Juice)
Available Monday-Friday 12noon-2pm.
What are you waiting for? Click here to book your table.